"Approach each customer with the idea of helping him or her solve a problem or achieve a goal, not of selling a product or service."

– Brian Tracy
Advertising can be a steep learning curve these days, but that is exactly why we started Pivot. Our business is about people helping people. It's about creativity, problem solving, working together and finding solutions that really pay off. And, we are better able to serve our clients as we continue to look for new ways to address market challenges.
It's a new world out there with digital media, SEO, OTT, and a whole lot of options on where to spend your marketing dollars. We'll help you change the direction of your advertising so it actually works for you. We love what we do and want to see your company grow. That's our story, plain and simple.
A little background on our team
Glenn A. Geissinger: Founder/CEO
Glenn has a knack for big picture planning and strategy. His understanding of marketing and the ad business has been an agile leap across changing media and he is up for any challenge. Army veteran and paratrooper, Glenn has never backed down from a challenge and offers that tenacity to every partner he teams up with. His penchant for numbers makes budgeting easy, if not a little nerdy sometimes. When he's not working, he can be found buying healthy snacks and playing with the dog he said he didn't want.

Julia Winters Geissinger: Creative/Art Director
Julia is an award winning Art Director with a passion for branding and precision. Her creativity has led her down many paths over the last 30+ years in the industry, but it's been her greatest joy to combine forces with her husband at Pivot. The wealth of her decades of experience and her passion for great design has been a "pivotal" asset for the team. She loves all things graphic, from print to pixels, and enjoys spending time with her workplace shadow, Ember, the family wire haired fox terrier poodle.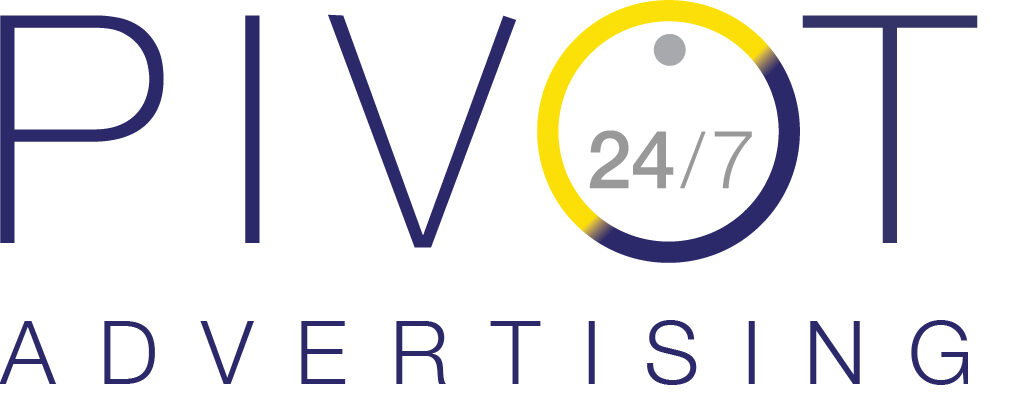 Phone: 610-653-8946
Email: info@pivotadvertising.com